Everyone looks forward to the day when they can honestly say they don't owe anyone anything. The road to financial freedom can be long and tedious, but employing the right strategies for loan repayment — and avoiding the wrong ones — can shorten the journey and save you a considerable amount of cash. There's a lot of how-to advice out there about debt payoff, but not all of it is advice worth taking. Here are some do's and don'ts when it comes to strategies for a faster loan payoff.
DO: AUTOMATE YOUR MONTHLY BILLS
If you're still paying your regular monthly bills manually, you should really think about putting them on auto-pay. If your mortgage, auto, utilities and other payments come out of your bank account automatically on a certain date, you'll stay current on everything and it's one less headache to manage. Whether you use a service like AutoPayPlus or simply take advantage of your bank's online bill-pay, knowing that your account will be debited can also help keep you from impulse spending. You'll avoid late charges on bills, and some merchants also offer a discount or other incentives because auto-draft saves them time and lets them better plan their cash flow. Use any extra money saved for faster loan payoff.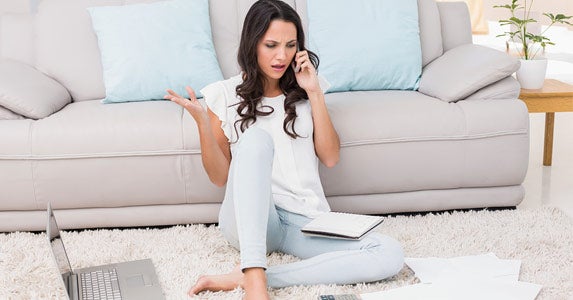 DON'T: BILL JUGGLING
If you're paying bills manually you're more apt to push the payment schedules around to accommodate spending, some of which is likely unnecessary. You're also taking the risk of missing a payment — whether it gets delayed in the mail, or your bank's website goes dark just as you're trying to get something in under the wire or you just forget to pay it on the due date — and incurring late charges that can ding your budget and your credit score.
DO: MAKE BIWEEKLY LOAN REPAYMENTS
With the biweekly loan repayment plan for large loans, such as your home or car, you pay half the monthly payment every other week. At the end of the year, you'll have made one extra monthly payment. Because extra payments reduce loan principal, they dramatically shorten the time it takes to pay off your debt and save you money on interest. With AutoPayPlus, you can schedule less painful automatic biweekly payment withdrawals and opt to add in extra installments to the biweekly payments for an even faster loan payoff and greater interest savings.
DON'T: SIGN UP FOR AN ARM OR MAKE TRADITIONAL MONTHLY MORTGAGE PAYMENTS
Interest rates are at historic lows, so taking out an adjustable rate mortgage (ARM) now means you're more likely to face higher payments in the future — possibly soon if rates climb. Even paying a fixed-rate mortgage using the traditional once-a-month plan isn't your best bet.
AutoPay plus gets you out of debt faster. Biweekly automatic debits from your account make for easier monthly budgeting, while an extra half payment toward principal twice a year can save you on interest payments over the loan term. Visit this website for additional information on this program.
RELATED ARTICLES:
http://www.consumerismcommentary.com/the-correct-way-to-pay-off-personal-debt-the-debt-avalanche/
http://www.kiplinger.com/slideshow/retirement/T040-S001-6-ways-to-retire-without-a-mortgage-slide-show/index.html
http://www.thesimpledollar.com/11-ways-to-get-out-of-debt-faster/
http://www.thesimpledollar.com/11-ways-to-talk-yourself-out-of-a-splurge-purchase/
https://www.thestreet.com/story/12744640/1/5-worst-strategies-for-paying-off-your-student-loans.html